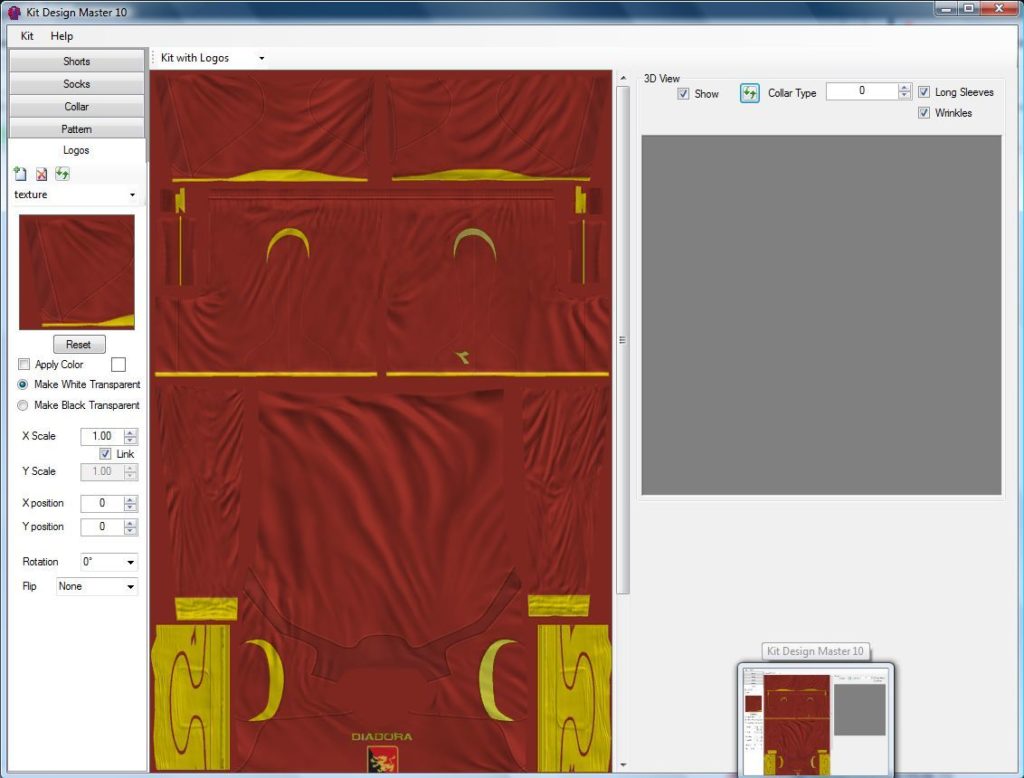 KDM 10 is a tool for the quick development of kits to be used in FIFA 10.
To use it is very simple: load a kit similar to the kit you need, change its colours using the colour mapping tools, add logos and that's all.
You can also merge different kits selecting, for example the jersey from one model and the shorts from another one.
The same approach can be used also for minikits and fonts.
This tool will make the kit design easy for everybody. If you already are an expert kit maker, I hope you can benefit from this tool and increase your productivity.